Human Behavior & Conservation
Social values and conservation behaviors in Denali National Park and Preserve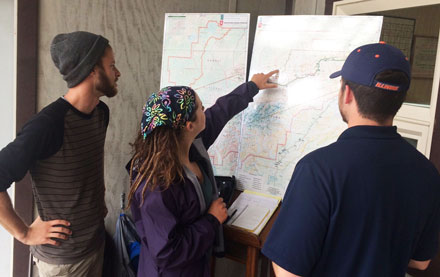 The proposed research is situated at the nexus of socially valued landscapes and conservation behaviors reported by recreationists who visit Denali National Park and Preserve. Our objectives are to: (1) conduct a survey to measure respondents' on-site reported behaviors performed in the Denali region and off-site intended behaviors performed after returning home with the intention of benefiting the environment; (2) engage visitors of the park in a mapping exercise that reveals the spatial distribution and density of social values assigned to meaningful places in Denali; and (3) examine how and why social value assignments vary among segments of survey respondents defined by their behavioral engagement; and (4) foster mutual learning and explore ways that public land management agencies can adapt to change in response to the results generated from the proposed research. To address these objectives, we will draw on survey data and participatory mapping methods to generate new knowledge about tradeoffs made among competing social values that operate across space and scale, and examine how compromises among those values vary within a population that reports different levels of behavioral engagement.
The human dimensions of aquatic invasive species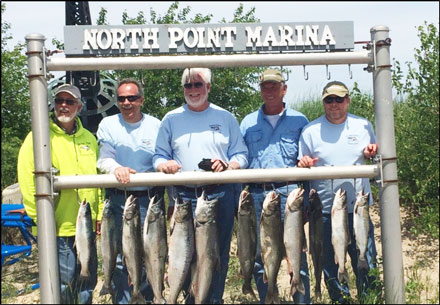 This project investigates different environmental communication strategies and assesses the factors that impede engagement in conservation behaviors related to aquatic invasive species (AIS). Specifically, we address the following objectives: (1) identify stakeholders' awareness of the problems with AIS and four state and national-level campaigns designed to reduce their spread; (2) assess stakeholders' worldviews of human-nature relationships; and (3) examine relationships between awareness, human-nature relationships, and conservation behaviors relevant to AIS reduction. To address these objectives, we are drawing on qualitative and quantitative data collected from organisms-in-trade hobbyists and water-based recreationists in the state of Illinois. Our results will provide insight on how management agencies can most effectively frame communications, and advance theoretical knowledge of how human-nature relationships can help us understand behaviors that are relevant to sustaining freshwater ecosystems.